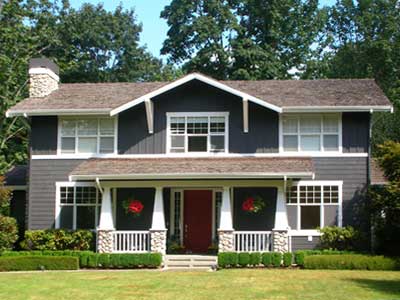 Residential
Long lasting clean roof and siding wash - with an envrionmentally safe cleaning product.
Commercial
Make a great impressions with a professionally cleaned building exterior.
Multi-Family
We can service all types of multi-unit properties such as apartment complexes and condominiums.
Moss and mildew is more than just green stuff on your roof and around your house. The dirt, debris and dust builds up around your home, which creates a perfect breeding ground that supports the growth of fungus, mildew, mold, algae and other bacteria. Power washing can remove the debris, but it will return quickly. Our Ecomoss system not only cleans the environment of and around your home, but it actually eliminates the bacteria that causes the problems; which means the moss, mildew, fungus, algae and other bacteria will stay away up to four times as long!